We aim to create a quality patient experience where excellence is embedded in everything we do. We will provide the necessary structure, focus and support for us to achieve this goal. We will position KHSC as a high performer on the key dimensions of quality to ensure we are always delivering care that is safe, effective, patient-centred, efficient, timely and equitable. This work will be supported through construction and improvements to care environments to best suit the needs of our patients, families and care teams.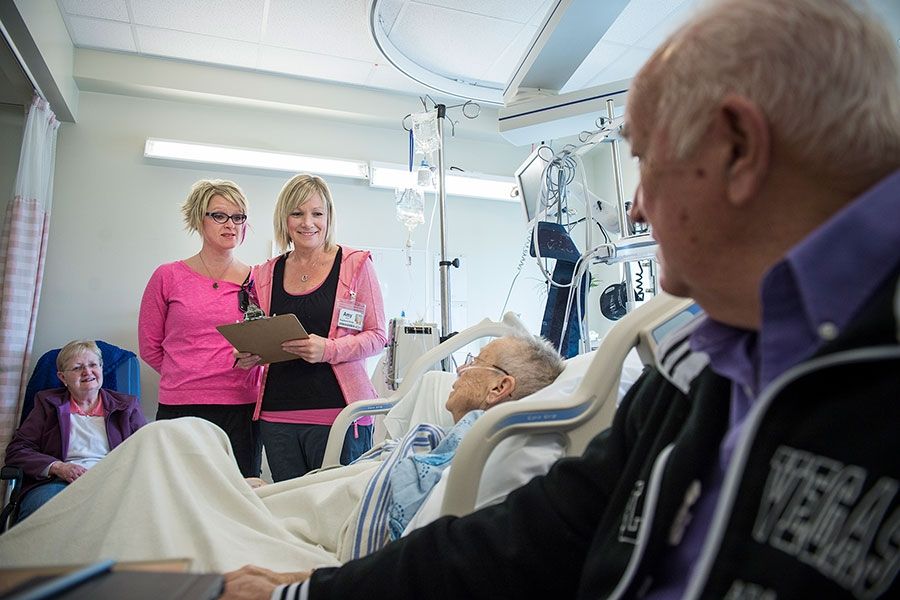 To achieve this strategic direction we will:
Make quality the foundation of everything we do.
Ensure smooth transitions in care for patients and families across our regional health-care system.
Lead the evolution of patient engagement and patient- and family-centred care.
Create the space for better care.
By 2024:
KHSC has a robust culture of quality where quality improvement and cost efficiency is a part of daily work
KHSC benchmarks as a high performer amongst Ontario teaching hospitals
Patients and families are full partners in our innovation, quality improvement and design initiatives
Our communities are inspired to provide philanthropic support for our master facilities plan
In 2023-2024 together with our patients, families and partners we will:
Strengthen and sustain the structure to monitor and manage adherence to 'critical to quality' standards at the unit, program and organizational level.

 Maintain financial resilience.

Build long-term capital strategy.

Advance KHSC's commitment to embedding the principles of PFCC by sharing patient experience stories that reflect the diversity of the community we serve at all levels of the organization.

Prepare an updated Stage One Proposal and Facility Development Plan submission for Ministry of Health approval.