Recruitment incentives making an impact on staffing levels at KHSC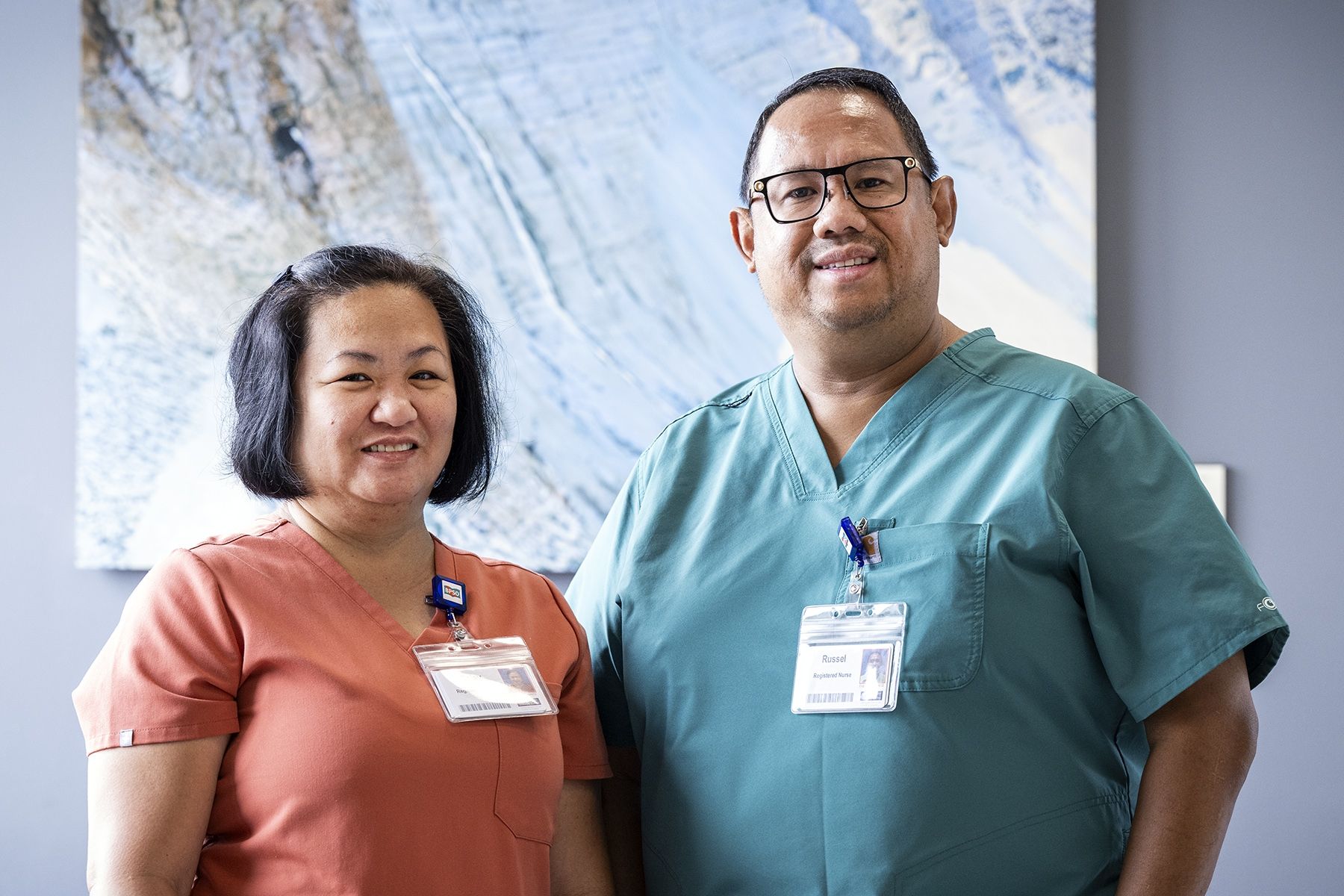 Credit
Matthew Manor/KHSC
Recruitment incentives, that were launched in January to help address staffing shortages in key areas, are successfully bringing in new, permanent staff to KHSC.
"These incentives have been a positive tool to attract new talent to our region," says recruitment advisor Tim Huddle. "The relocation and sign-on bonus has removed significant financial barriers, especially for skilled Internationally educated nurses to make the choice and take the risk to choose Kingston in serving our patients and community, all the while creating new beginnings for themselves."
Since Jan. 1, the incentive program so far has helped attract 82 new team members to high priority programs.
An Internationally trained RN, Russel Asuncion earned his BSN-RN in the Philippines and has been at KHSC for five months. He understands firsthand how the incentives can help. For example, relocation assistance can be used when a candidate lives more than 200 kms away and will be relocating to the area for a position, with a minimum two-year commitment to KHSC.
"My wife, Daisy, and I are both RNs who relocated from Edmonton to work at KHSC. We were drawn to the rich history of the hospital and the city. Also, as a smaller city Kingston doesn't have the same traffic as bigger centres. The relocation incentive helped us make the move. We like Kingston, and KHSC, and have enjoyed meeting new people. Beyond the incentives, KHSC offers new recruits competitive salaries, good benefits and great people to work with."
Learn more about our recruitment incentives and many other reasons to join KHSC.