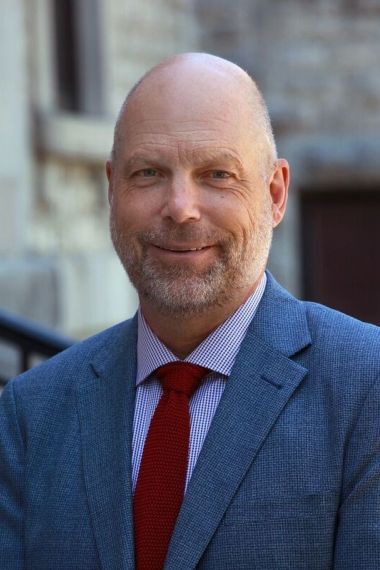 John Rudan
MD, FRCSC
613.549.6666 x. 3670
Roles
Clinician-scientist, KGHRI
Attending staff, Kingston Health Sciences Centre
Senior Principal Investigator, Human Mobility Research Centre
Professor and Head, Dept. of Surgery, Queen's University
Britton Smith Chair in Surgery 
Interests
Computer-assisted surgery
Image-guided surgery
Orthopaedics
Oncology
Health research
Health policy
Metabolomics, Phenomics
Bio
John Rudan is Head of the Department of Surgery at Queen's University, Director of Clinical Research at the Human Mobility Research Centre (HMRC) and Britton Smith Chair in Surgery. He is a national expert in Orthopaedic surgery and is currently leading novel research in surgical oncology.
Over the course of his career, Dr. Rudan has engineered several procedures, including the design and implementation of computer-assisted surgeries, and performing the world's first-ever computer-assisted knee re-alignment.
Dr. Rudan's efforts to integrate computer-assisted procedures into the operating theatre have generated over 240 peer-reviewed publications and over $20 million in grant funding.
Dr. Rudan also helped to establish the Human Mobility Research Centre (HMRC), a university-hospital initiative based at the Kingston General Hospital site of the Kingston Health Sciences Centre, which engages experts in tissue biology, kinematics, biomaterials and imaging to improve clinical practice in orthopaedics. Within this group of clinicians, basic scientists, and electrical, mechanical and software engineers, he was able to pioneer many new treatments and technologies.
Dr. Rudan is a named inventor on 23 patent applications and 20 patents worldwide, and three of his technologies are licensed. He was the Vice-Chair for the Royal College of Physicians and Surgeons Oral Examination Committee for Orthopaedics and the provincial lead of the Expert Advisory Panel on Hip and Knee Replacements for Health Quality Ontario in 2013.
He also helped establish the Southeastern Ontario Academic Medical Organization (SEAMO), which put into place policies related to the provision of clinical services, health professional education and health-related research.
Education and Honours
MD, Queen's University
FRCSC, Certification in Orthopaedic Surgery
Fellow, Canadian Academy of Health Sciences
ISCAS Best Poster Award (2013)
Best Clinical Paper Award, International Society of Computer Assisted Orthopaedic Surgery (2010)
CSB New Investigator Award (2002)
Research
Dr. Rudan's research focuses on innovative clinical outcomes of research leading to improved quality of life for patients sooner. Research areas include computer-assisted orthopaedic surgery, total joint surgery and oncology