People of KHSC: Nicole Chenier-Hogan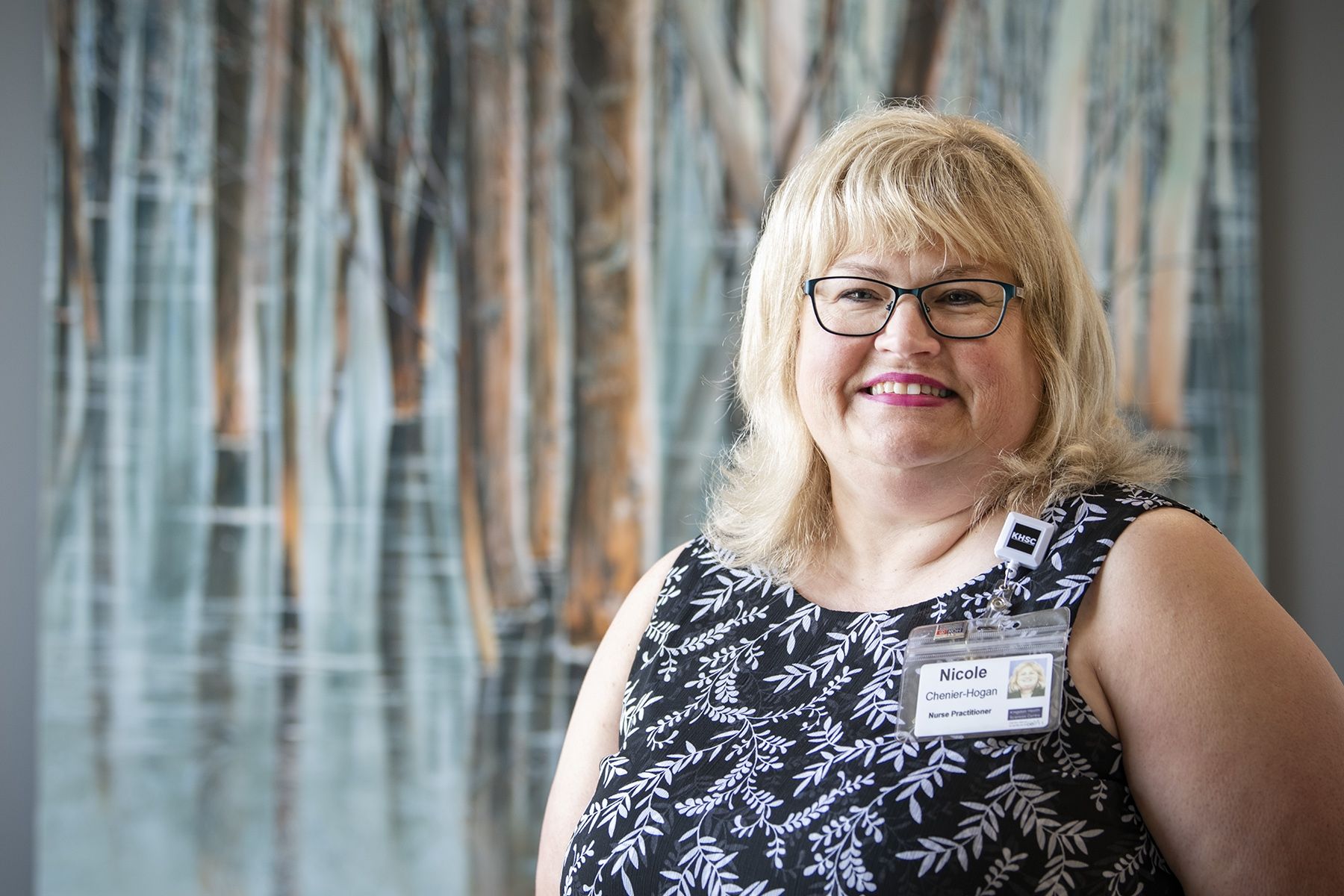 The Radiation Oncology department at Kingston Health Sciences Centre (KHSC) is filled with highly dedicated care providers who go above and beyond for patients and families during their cancer journeys.
Take Nicole Chenier-Hogan. A nurse practitioner with more than 30 years of experience, she's known for her comprehensive clinical and next level compassionate care.
"I provide assessment, diagnosis and treatment within the nurse practitioner scope of practice, while working within a supportive inter-professional team, predominantly assisting with symptom management during and after completion of radiation therapy," explains Chenier-Hogan.
"Our goal is to anticipate and provide timely symptom assessment to patients so they can continue to receive their cancer care in an outpatient setting, whenever possible.
"I can't say enough about the care provided by the entire oncology team or the number of times I have received compliments from patients and families about the quality of care they have received."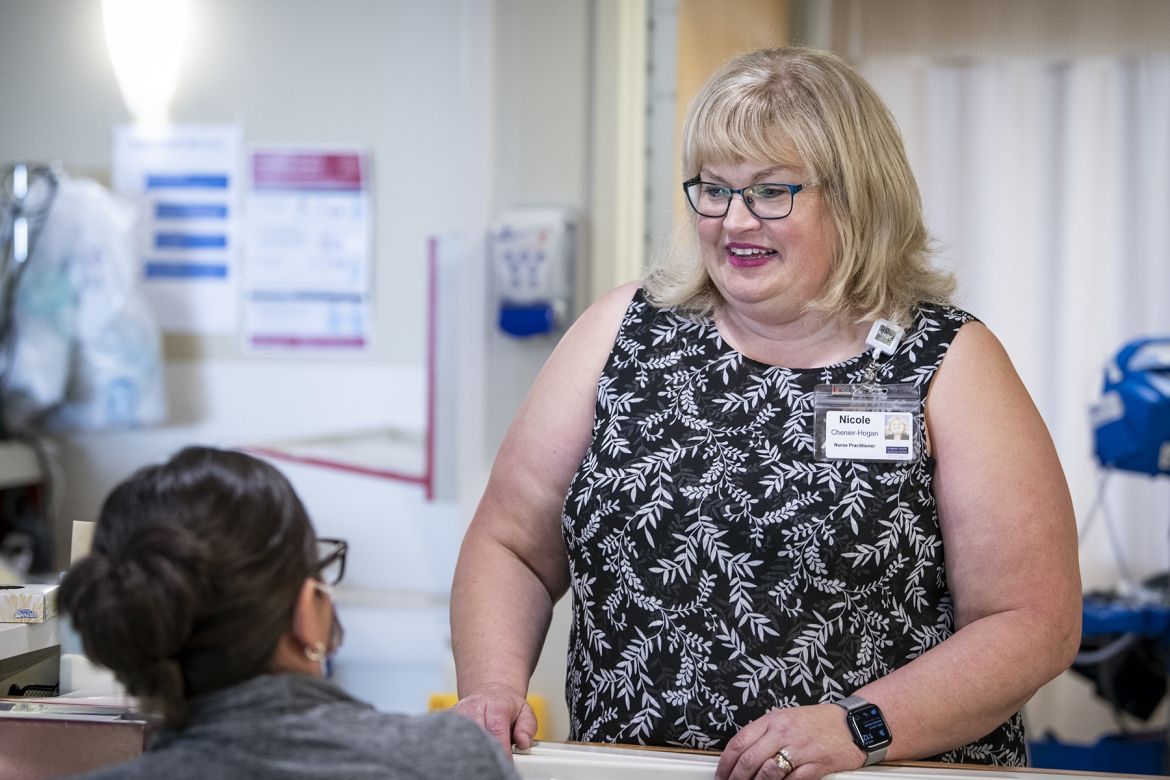 In addition to providing direct patient care, she's also a strong supporter and champion of nursing education and research.
She shares her knowledge and expertise at Queen's University as well as other academic institutions, and is the co-chair of the annual Kingston Nursing Research Conference.
"Nursing research has a significant impact on current and future developments of the profession. It's essential to encourage linkages between the clinical and academic realms of nursing to ensure research is at the forefront of our practice, and nurses have the support to explore quality improvement initiatives.
"I participate in and utilize research which improves patient outcomes, contributes to the expansion of nursing knowledge and advances the profession. This includes evaluating current practices at the individual and system level, identifying gaps in practice and highlighting areas for further research to enhance the standard of care."
Chenier-Hogan is encouraging all nurses at KHSC and beyond to examine aspects of their practice, ask questions and start suggesting your own quality improvement projects. She recommends starting off small, with ideas for your own units.
"Many of these quality improvement initiatives have influenced and changed our current nursing practices, which is amazing. It's all about supporting and continuing to advance safe, comprehensive, evidence-based nursing."