A quality work environment touches everyone who steps inside our hospital, especially patients and families. KHSC will support an engaged workforce by nurturing a positive, healthy environment and strengthening our culture of safety. By looking for new or faster ways to tackle tasks that detract from providing care, we will aim to support our people so they can improve the quality of the time they spend with patients, families and each other. Together with leaders across our organization, we will empower and equip our people while inspiring our teams to do their very best work.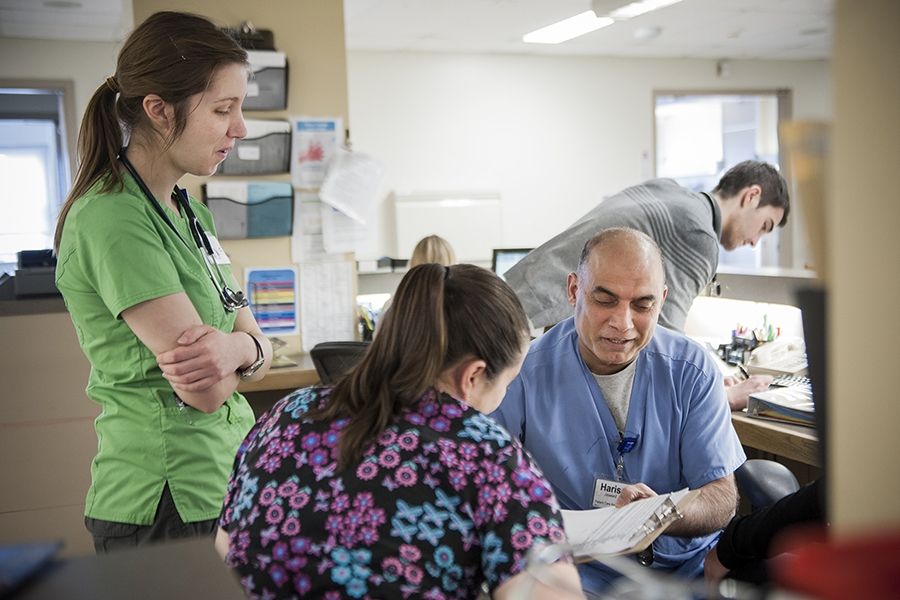 To achieve this strategic direction we will:
Foster a safe, healthy, innovative working environment that inspires and motivates the people who work, learn and volunteer at KHSC.
Improve the quality of the time we spend caring for patients, families and each other.
Empower and develop our people.
Develop confident, caring and capable leaders.
By 2024
KHSC has a stable, engaged work force where people find meaning in their work
KHSC has a strong culture of safety
In 2023-2024 together with our patients, families and partners we will:
Support staff to live KHSC's mission of caring for patients, families and each other by promoting a positive, inclusive work experience.

Implement a consistent talent management approach across the KHSC.