Learning doesn't end when a graduate crosses the stage – it's an ongoing practice that we will embrace and foster at KHSC among our students, residents, staff and leaders. Working with our educational partners, we will restructure the way we deliver learning, support academic partnerships to strengthen our brand as a teaching and research hospital and position KHSC as a destination academic health sciences centre – a place where students, researchers and staff alike are inspired to learn and discover. By nurturing this culture of learning and the pursuit of knowledge, KHSC will remain on the leading edge of care, meaning that patients in southeastern Ontario will have access to world-class specialty and acute care, closer to home.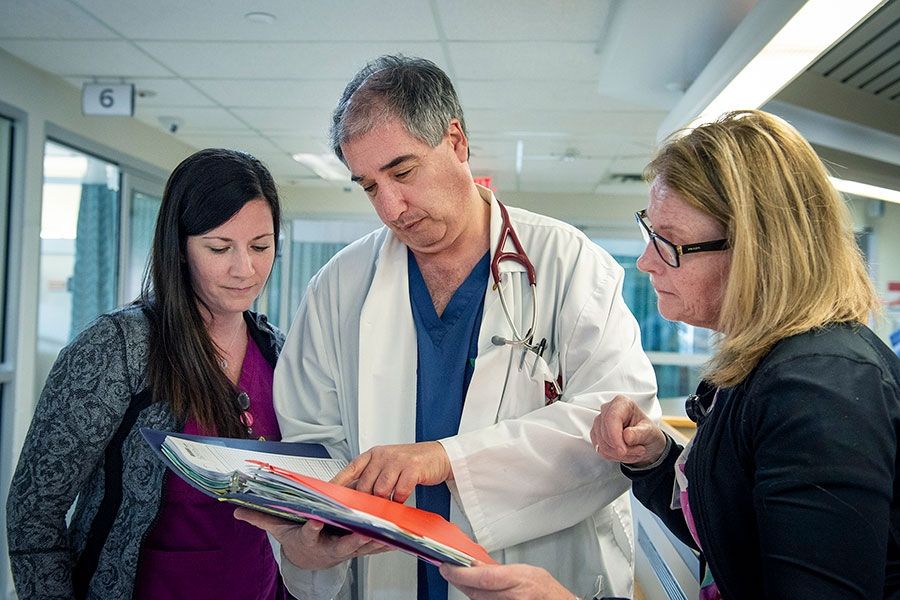 To achieve this strategic direction we will:
Foster a culture of teaching, learning, research and scholarship.
By 2024
Together with our partners, KHSC has a strong brand as a centre of excellence for teaching, research, learning and scholarship
KHSC provides an engaging and welcoming environment where learners report high satisfaction with our learning environment
Our communities are inspired to provide philanthropic support for research, innovation and education
In 2023-2024 together with our patients, families and partners we will:
Enhance awareness and visibility of health sciences research within KHSC ecosystem and solidify research institute external operational partnerships.
The learning environment progresses throughout the implementation of LUMEO regional Health Information System.